We are Committed to Helping Patients!
Our commitment to you is that we help patients receive the proper amount and dosage of medical marijuana at the most affordable price. From CBD oil to smokable marijuana, our staff and medical professionals will guide you in the direction you need. 
Schedule your intake appointment today! Don't wait, natural relief is within your reach.
Medical Marijuana Cards
Providing you with the proper channels to obtain your medical marijuana card, and informing you of the benefits and legal requirments along the application process.
New Patients Who Need a MMC
New Medical Marijuana Card Patents coming into our service. Provides a 210 Day Certification and you Must Have Medical Records.
$150.00 certification fee.
$75.00 DOH Fee not included.
New Paitents With a MMC
New Patients with a Current Medical Marijuana Card can transfer to our service. Provides a 210 Day Certification and You Must Have Medical Records.
$100.00 certification fee.
$75.00 DOH Fee not Included.
210 Day Re-certifications
Recertify your Medical Marijuana Card with NO HIDDEN FEES! $100.00
$75.00 DOH Fee not included.
Veteran's MMC Certification Services
We Honor Our Vets! 210 Day Certification NO HIDDEN FEES!
$100.00 Veteran's MMC Certification.
Must Have Medical Records.
$75.00 DOH Fee not included.
Acceptable medical records are considered: MRI, X-rays, Hospital Summary with diagnosis listed, Office records with diagnosis listed. We do not need multiple records just something that states the diagnosis to be treated with Medical marijuana.
Fax Medical Records to (949) 404-8241
How Can Medical Cannabis Benefit You?
Medical Cannabis or CBD has incredible benefits that range from pain relief to seizure control. Here are qualifying conditions according to Florida's Amendment 2:
Cancer, Chronic Non-Malignant Pain, Epilepsy, Glaucoma, HIV/AIDS, PTSD, ALS, Chron's Disease, Parkinson's Disease, Multiple Sclerosis, and additionally, Amendment 2 allows physicians to certify patients for a medical cannabis recommendation after diagnosing them with "other medical conditions of the same kind or class or comparable to those enumerated." These conditions/illnesses/disease processes may include" : Anxiety, Anorexia, Arthritis, Back Pain, Cachexia (Wasting Syndrome), Diabetes, Hepatitis C, Irritable Bowel Syndrome (with chronic abdominal pain), Lyme Disease, Migraine, Muscle Spasms, Muscular Distrophy, Sever & Chronic Pain, Severe Nausea, Sickle Cell Anemia, Spasticity, Any Terminal Condition, Other Condition of Similar Kind or Class. 
Book your appointment today, we can't wait to help you!
The staff and physicians at Rooted Zen Healthcare are committed to providing you with the best experience paired with the the most accurate and up-to-date information about CBD and how it can change your life.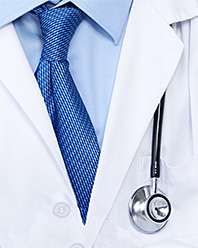 Dr. Joel Nagler, M.D.
Dr. Joel Nagler, MD received his medical degree from The Hebrew University of Jerusalem Hadassah Medical School and completed his residency at the University of Miami. Dr. Nagler was in private practice in Miami until moving to the Treasure Coast.
Natural Health Care is Our Mission
Schedule your appointment today. Don't delay relief any longer.
info@rootedzenhealthcare.com
Fax Medical Records to:
(949) 404-8241
698 SW Port St. Lucie Blvd Unit 106
Port St. Lucie FL, 34953